The New York Post's Page Six has learned that former Gov. Arnold Schwarzenegger (R-Calif.) is quietly seeking to terminate a prohibition on non-'natural born' citizens from becoming President of the United States. The 'Governator' has said in the past that he would explore a presidential run were he eligible, telling Jay Leno in 2010 that he would jump in "without any doubt."
This news in mind, here are 15 reasons why Schwarzenegger would restore American strength both foreign and domestic. And on the bench press. And with the dumbbells. And …
1. The presidency needs a nice guy.
2. But also one who's willing to stand up and fight for our country when necessary.
3. Really, does this guy look like someone terrorists would want to mess with?
4. Teddy Roosevelt: eat your heart out.
5. You too, Putin.
6. He's not afraid to compromise.
7. He's reliable.
8. He can take the heat.
9. He has a clear way of articulating the issues.
10. And he once played a cop, you idiot.
11. He has crossover appeal. He's multilingual.
12. His patience with kids would serve our education system well.
13. And for Democrats concerned about 'global warming' …
14. What is Arnold Schwarzenegger? Arnold Schwarzenegger is a winner.
15. And he's not afraid to let you know about it.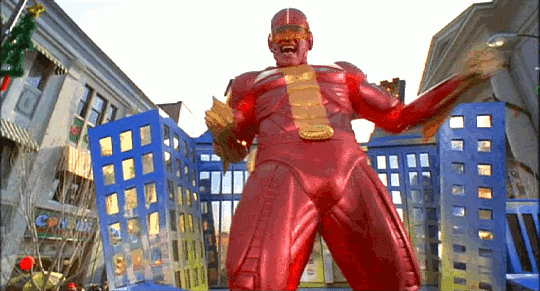 Latest Videos